Class 2
Class 2 teachers are Mrs Clementis and Mrs Bradley
and Mrs Holland (Support Assistant).
HOME LEARNING from 6th January
Hello Class 2! Unfortunately due to Lockdown measures school will be closed for most children. We do understand how difficult this may be for parents working from home or with young siblings etc but we hope you manage to enjoy the learning and try to do a bit each day. We understand if you cannot do all the activities. We are hoping to do some live session each day so look out for your Google log in details. We look forward to receiving your work each day. If you have any questions about any of the work then do please get in touch via email and we will happily respond to any queries.
Mrs Clementis: sarah.clementis@sas.bcwcat.co.uk (Monday-Wednesday)
Mrs Bradley: danielle.bradley@sas.bcwcat.co.uk (Thursday & Friday)
Remember you can do your work in your Homework books or paper for parents to take a photo and email to us. You can also do your work straight onto an email. You don't need to be able to print anything out so don't worry if you don't have a printer.
Tuesday 26th January
9-10 Maths
10-10:30 - Break
10:30 * English Please try and join us live for English using the same link as story time meet.google.com/sps-ixak-vrk (copy and paste this in to an internet browser). Please use your bcwcat email. If you cannot join in the live session the work is below.
11:30-12:30 Dinner Time
1:00 Fast Maths
1:30 - 2:30 Science
2:50 Story time live link: meet.google.com/sps-ixak-vrk (copy and paste this in to an internet browser)
Please remember this is just a suggested timetable and you can do the activities at the times they suit you.
Maths
Y1 LO Comparing objects to 50
Y2 LO Recap sharing by grouping
Morning boys and girls, I have added 2 videos below to show you what I would like you to do this morning, one for Y1 with your worksheet and one for Y2 with your worksheet. You may use counters, pennies, Lego etc to help with your questions. There is also a numberline to help you. You don't need to print the sheets out, you can just write the sums in your homework books or paper.
Y1 Maths Video and Worksheet:
Y2 Maths Video and Worksheet:
ENGLISH PLEASE JOIN LIVE at 10:30 meet.google.com/sps-ixak-vrk (copy and paste this in to an internet browser). Please use your bcwcat email.
If you couldn't join us live then please look at the videos and work below:
We are looking at the ire sound (oi spoil the boy). Have a go at writing the words; join, coin, voice, choice, noise. You could even use them in a sentence.
...English continued...
Today we are going to plan a character description about Winnie. We are going to use adjectives (describing words) to label a picture of Winnie. Watch the video below and look through the powerpoint to see what to do. I look forward to seeing your work.
FAST MATHS
Practise your fast maths every day. Put a timer on for 10 mins and see how long it takes you to do the addition sums. If you don't finish in time count how many boxes are left. Then each day see if you can beat your score.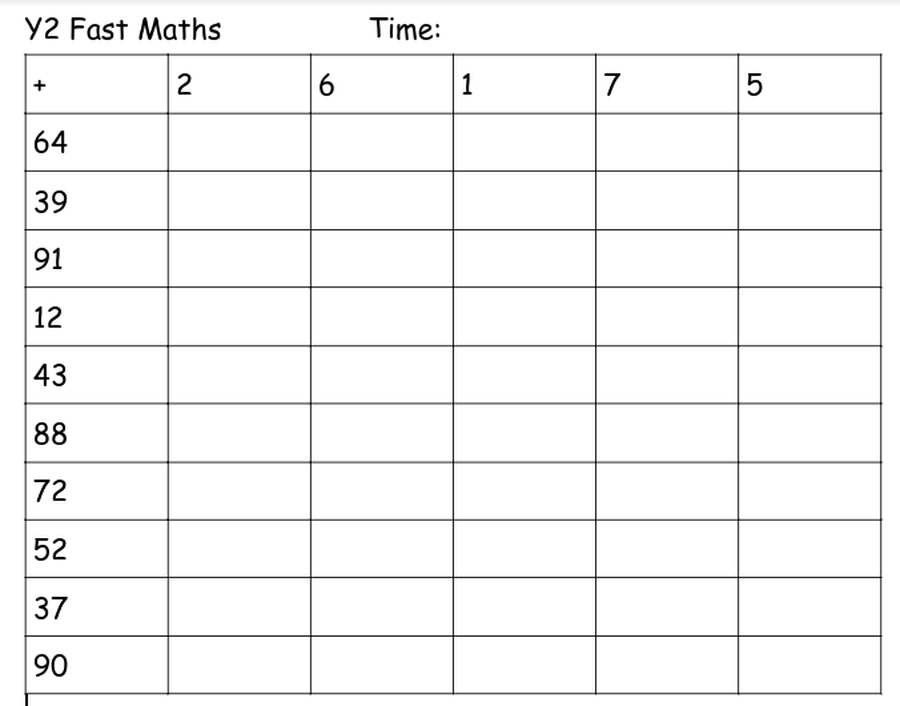 Story Time 2:50 and Live lessons
Please follow this link to sign into our live lessons throughout the week and our live story every Tuesday, Wednesday and Thursday at 2:50pm:
meet.google.com/sps-ixak-vrk (you may need to copy and paste this in to an internet browser)
When you have followed the link you will be asked for your google details that Mrs Bradley emailed to you.
Please make sure you turn off your microphone and then click join. Make sure you are appropriately dressed, in a suitable location and are on best behaviour. We can't wait to see you all!
Reading at home
We understand it might be proving difficult to read at home, you may have read all the books you have or only have a limited amount of books etc. If so please look into the Bradford Libraries. They are offering free membership and a click and collect service amongst other things...
Support from Bradford Libraries.
Please take a look via the link below at how their story sessions and other events and resources can support reading at home. Please contact them also if you would like to borrow books from the library service during this period.
Knowledge organisers
Here are your knowledge organisers for Science and Topic. This will indicate what you will be learning, key vocabulary to try and use in your work and diagrams to help you.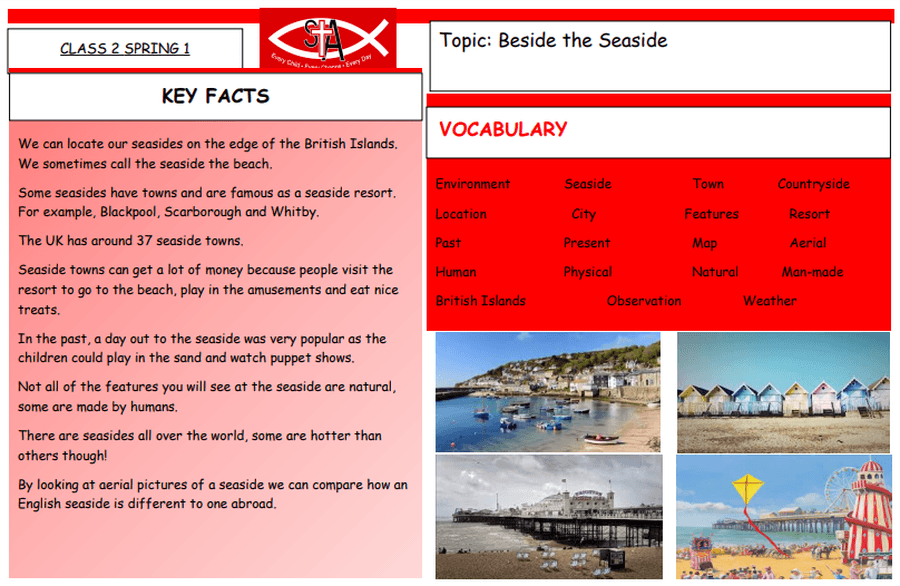 PHONICS
Please practise the sounds with your child as much as possible. Click on the link below to see and hear how to pronounce the sounds correctly. It is so important that children learn these in order to read and write.
https://www.youtube.com/watch?v=TkXcabDUg7Q