Welcome back to our website. At St. Anthony's we bring faith, fun, learning and culture together, relating Christ's message with living today. Our Catholic identity is not exclusive to RE lessons and worship but shines throughout every aspect of school, helping the children in their lifelong journey with God as part of our community of faith.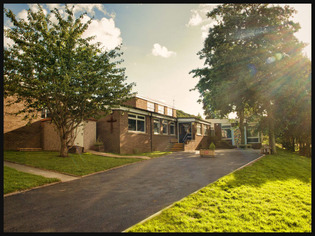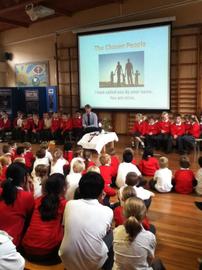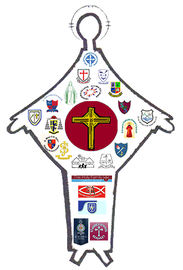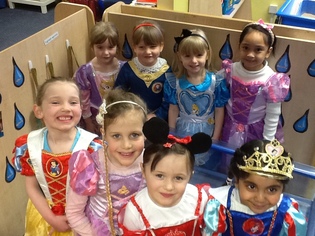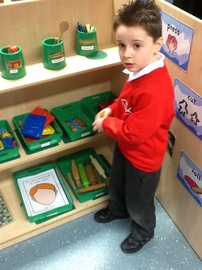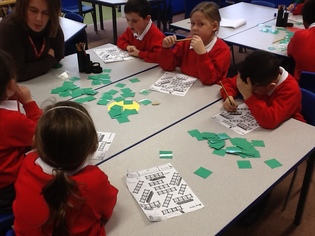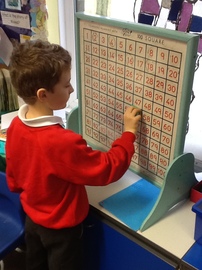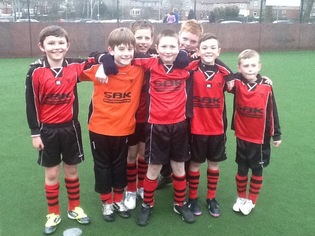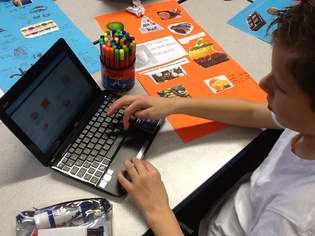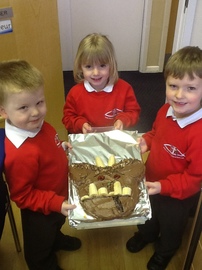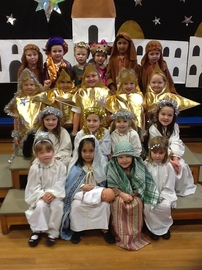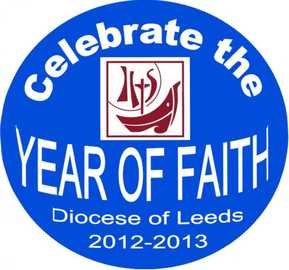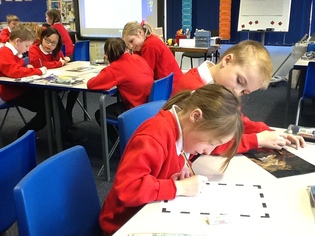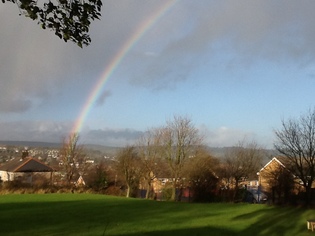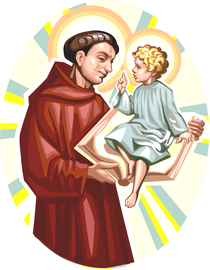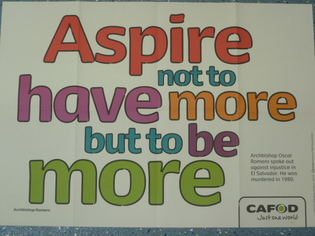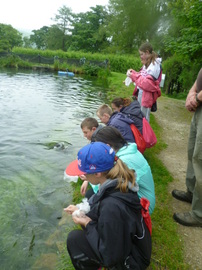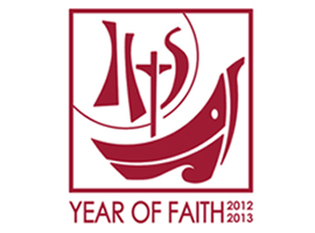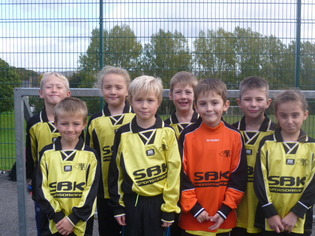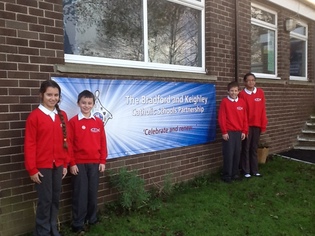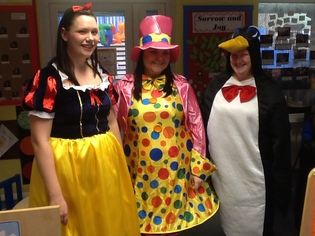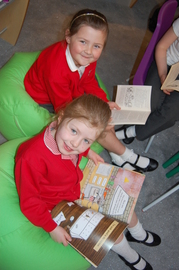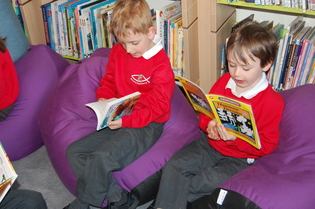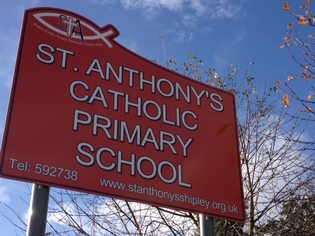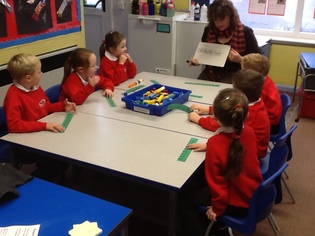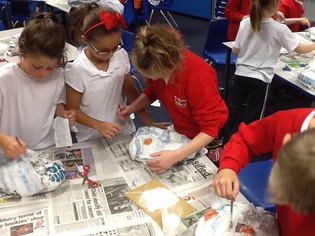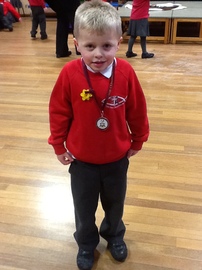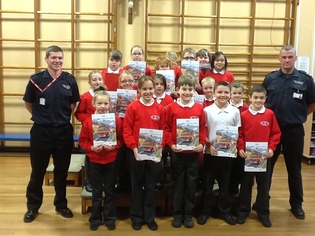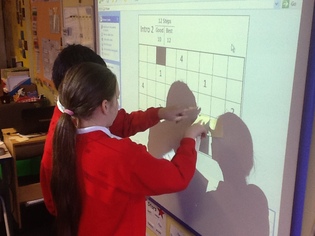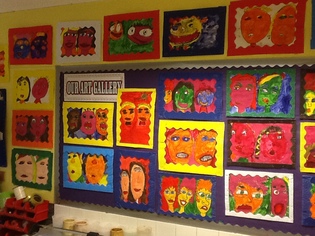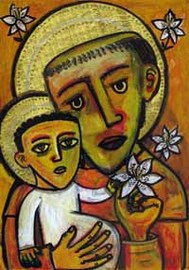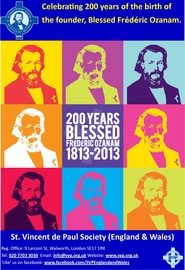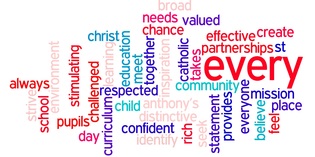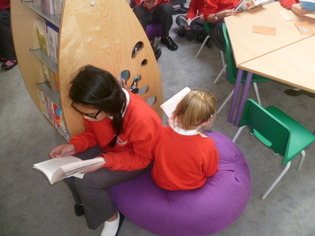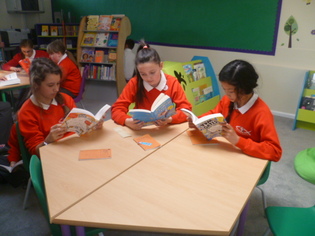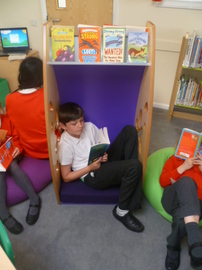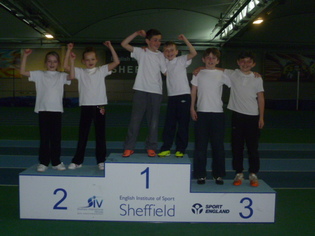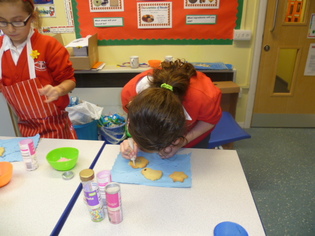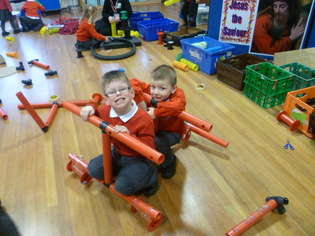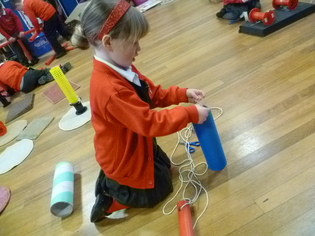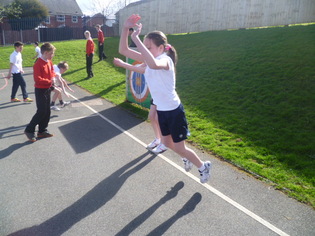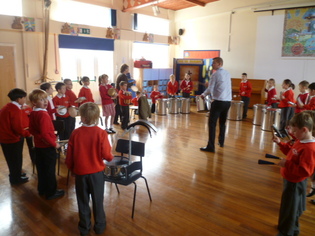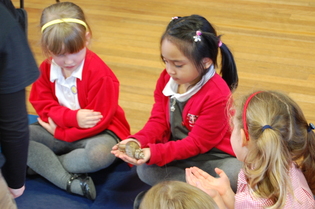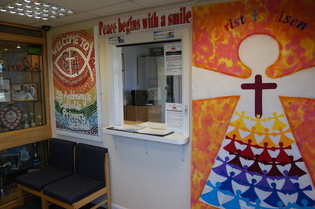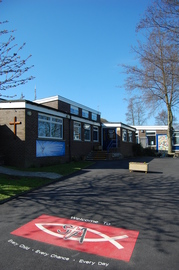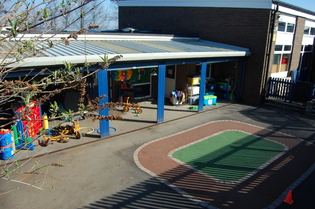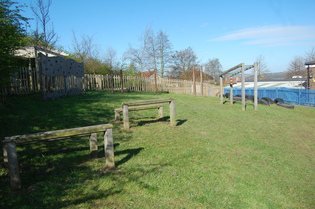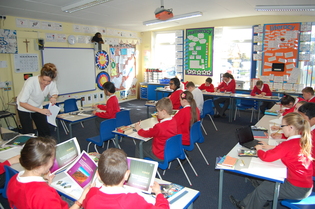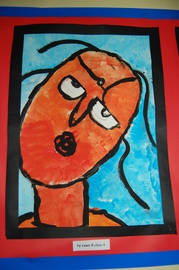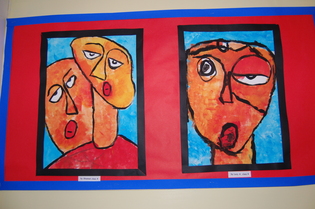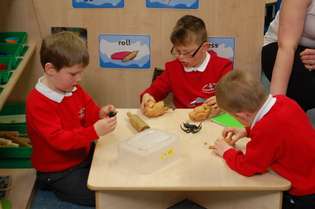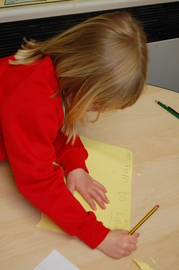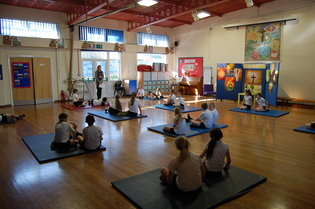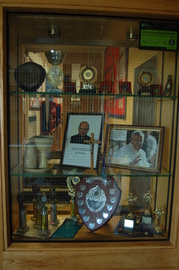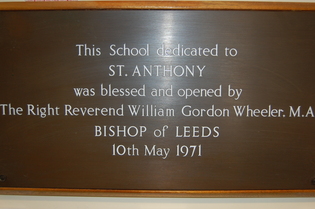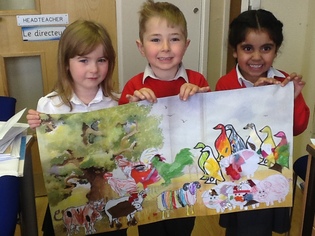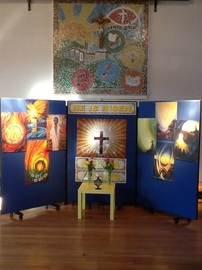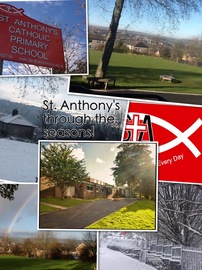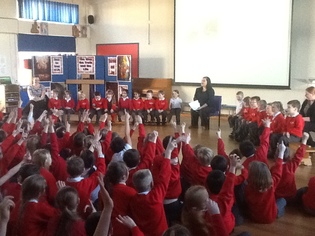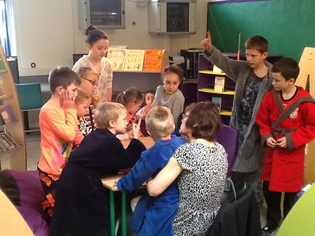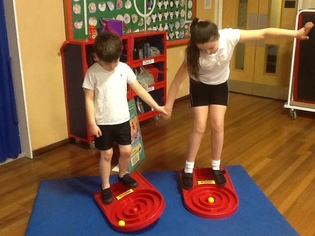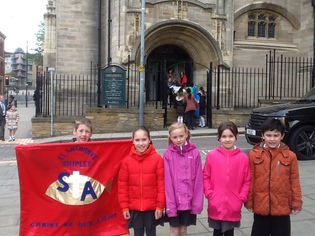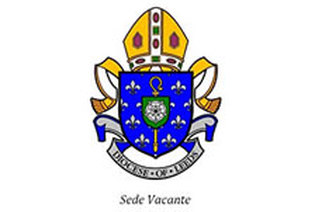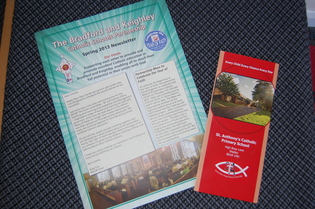 Our award-winning children are bright eyed and happy and they want to achieve in all areas of the curriculum - thanks to the dedicated work of our staff and governors and the steadfast support of our parents.
We have also been working on updating our Prospectus and decided, with the children, to turn it into a cartoon, which you can see on the right.
We got in touch with Zane and Kath at Fettle Animation and crammed all of the important information about our school into 3 minutes and 8 seconds of fun!
We do still have a 'Key Facts' booklet that you can download from our Key Information section above.
Browsing the pictures across our site you can see the various stimulating activities that we offer every day at our lovely school.
We have proudly included lots of pictures of our brand new library that is well used by children and families alike to help foster a lifelong love of reading.
Our Children's Kitchen is now 1 year old and is as busy as ever with Maths, Science and DT activities as well as our really popular 'Cook & Eat' Clubs for children and parents.

St Anthony's @StAntsShipley
19 Sep Its been another great week at school. Hope you all have a lovely weekend!
19 Sep RT @itvcalendar: Muslims in Leeds will come together for a National Day of Prayer dedicated to the safety and security of all humanitarians
19 Sep Looks like Scotland are sticking with us!
18 Sep RT @MichaelRosenYes: If it's a Yes, the weather forecasts will be like where they pretend that weather stops at the border between north an…
18 Sep RT @csptsa: Worship is at the centre of everything we do. #nqtweet http://t.co/1exZcgBt14
18 Sep Looking forward to seeing the stars of the week in our Celebration Worship tomorrow. #letyourlightshine
16 Sep RT @francine_best: @StAntsShipley we had a lovely time at Cook and Eat. Sofia ate pizza and garlic bread for the first time ever!
14 Sep 2 people followed me // automatically checked by http://t.co/AoXYfDffD8
12 Sep Great first Celebration Worship of the year. Let your light shine!!
12 Sep @FisicalSports Maybe later in the year - Jan Feb time?
If our website doesn't load properly then please try viewing it in Google Chrome
A day in the life of St. Anthony's!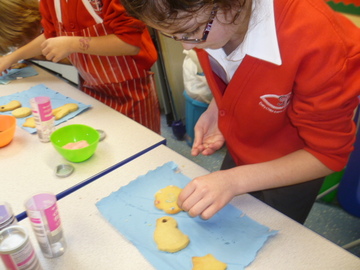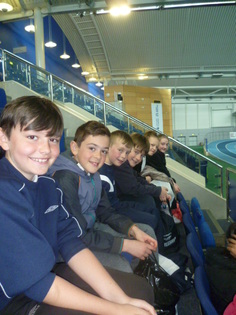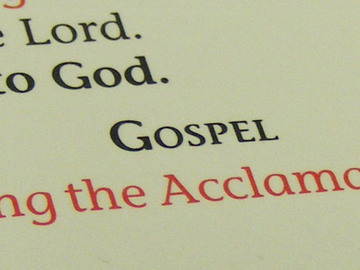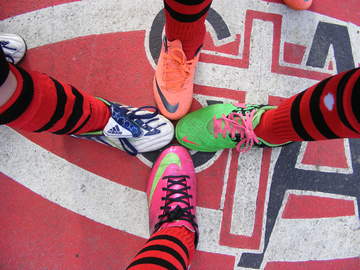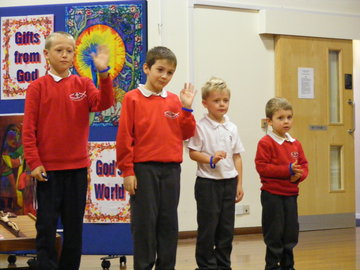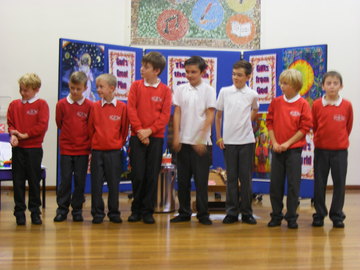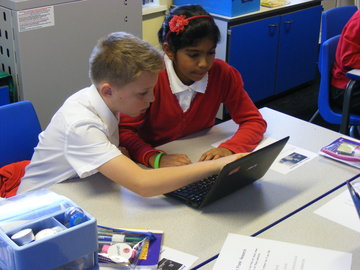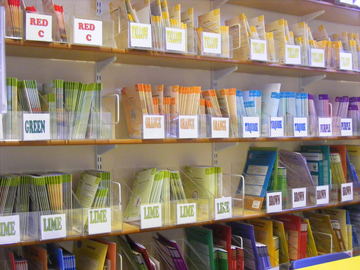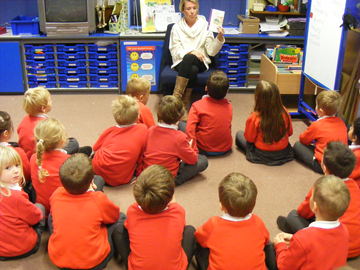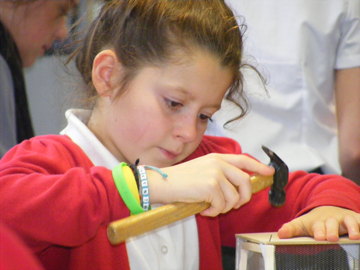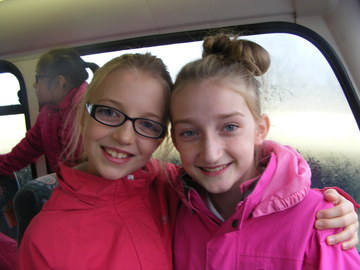 We hope you enjoy browsing our website and even following us on Twitter. We can only show you a fraction of the vibrant work that happens here each day and offer you a glimpse of our exciting developments.
I would love you to accept an invite to come and visit us in person where you can see every child, every chance, every day in action.
We look forward to welcoming you, your children and your family to St. Anthony's Catholic Primary School.
Mr. S. Gallacher, Headteacher
We currently have 2 job opportunities at school. Click on News and then Vacancies to see details.
Latest School Calendar Events
Monday Worship

22

Sep

2014

09:05 am - 09:20 am @ School Hall

Parents Welcome

September Birthday Assembly

24

Sep

2014

15:10 pm - 15:30 pm @ School Hall

Parents welcome

Macmillan Coffee Morning

26

Sep

2014

09:30 am - 11:30 am @ School Hall

Everyone welcome to our Coffee Morning / Open Morning

Celebration Worship

26

Sep

2014

14:30 pm - 15:00 pm @ School Hall

Parents welcome

Monday Worship

29

Sep

2014

09:05 am - 09:20 am @ School Hall

Parents Welcome
Calendars page(s):
School Calendar >>