Spring Term
Myth and legends
We have been watching and reading loads of Greek myths and Legends. The boys especially have been very into all the monsters and beast and the girls loved the gods and goddesses. We did lots of analysing text and films before writing our own myth. Madusa was an all-round favourite and we decided to do some extended writing where some children explained the different weapons used to defeat her, some children wrote a letter to Medusa threatening her and some did a setting description of her lair. We also used this as an opportunity to self-assess, proof read and re draft to make our writing even better so was display worthy. Super writing Year 3 :)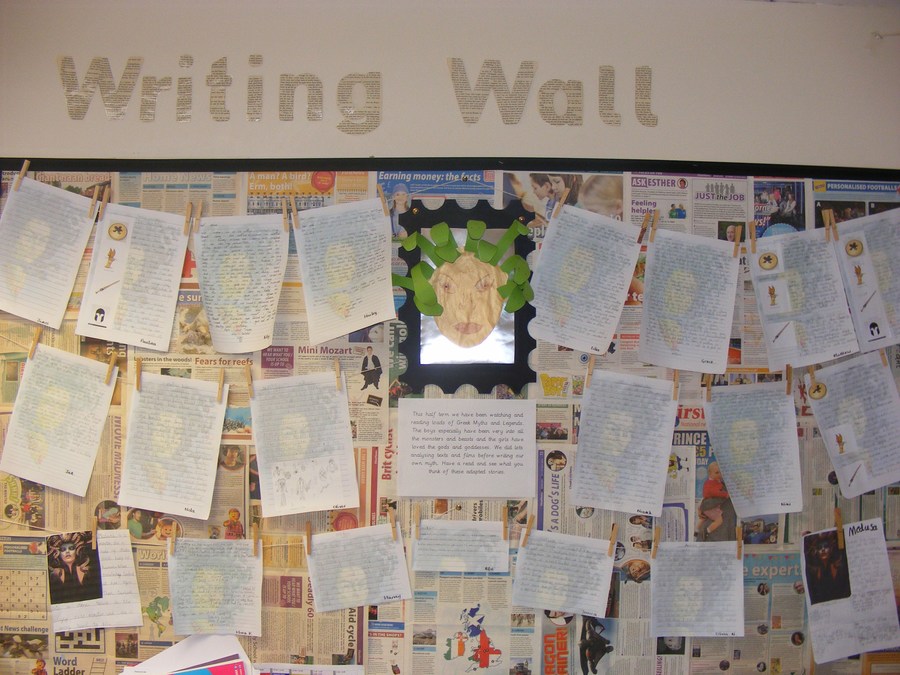 PE
In Physical Education we concentrated on jumps, balances and rolls in gymnastics. We started by doing some imaginative and challenging balances independently and in groups. We held each balance for 5 seconds to really show them off. Next, we learnt some new rolls. Our favourite was the teddy bear roll and the backwards rolls. We concentrated on how to keep our neck protected and make them flow nicely. We then did some jumps: straddle, tuck, pencil and star jump. We practiced them from a variety of heights and concentrated on how to land without toppling over!
Once we had mastered our techniques we made a short routine to perform to the rest of class making sure we included a jump, roll and balance each. They were Olympic quality!
Music – samba
Mr Payne has been coming in every Wednesday to teach us the some Brazilian music called Samba. We use Gogo bells, Surdo drums, Snare drums and shakers to create sounds and songs. They have to learn call and response, different beats and know when to come in and out.
They learnt a particular song called "Que Rico Vasilon"
We are building up to a performance at St George's Hall just before Easter for 'The School Prom' so we have to get practising.
Have a listen and see what you think.
RE – reconciliation
We focused on parables from the bible that show how people change their ways and ask for forgiveness. Zacchaeus, The Lost Sheep and The Lost Son are prime examples of how Jesus blessed people and rid them of their sins. We then linked them to times in our life when maybe we didn't follow the right path but asked for forgiveness and changed
This followed onto gaining an understanding of The Sacrament of Reconciliation; what happens during and what it means. We had a service in class where the children choose hymns, a reading and read the psalm before writing some of the own bidding prayers and putting them around our display.
Science - Teeth
This half term we have been learning all about teeth, how to look after them and what food helps us to keep them strong and healthy. We learnt about the parts of a tooth, the different teeth we have and we even pretended to be dentists and did a survey of our own teeth.. Finally we did an experiment to test Sugar drinks and how it rots our teeth. Yuck!!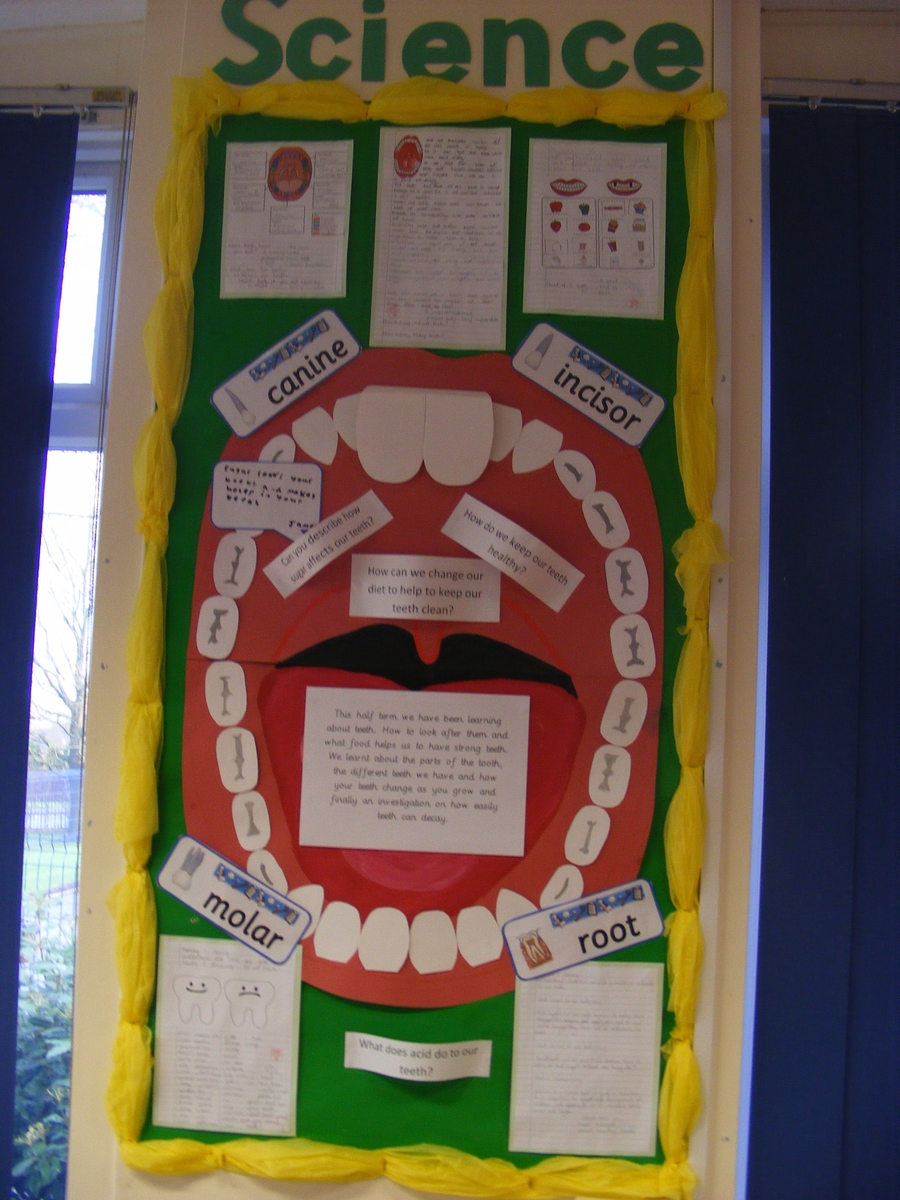 Jack and the Beanstalk
This half term we go to go and see the latest pantomime 'Jack and the Beanstalk'. The children really enjoyed it and came back to school raring to write! They wrote a variety of character descriptions, retells, diary entries and play scripts about the story and the trip.
All of their work went up to make a beautiful display. And if you look really carefully Class 3 even climbed the beanstalk themselves!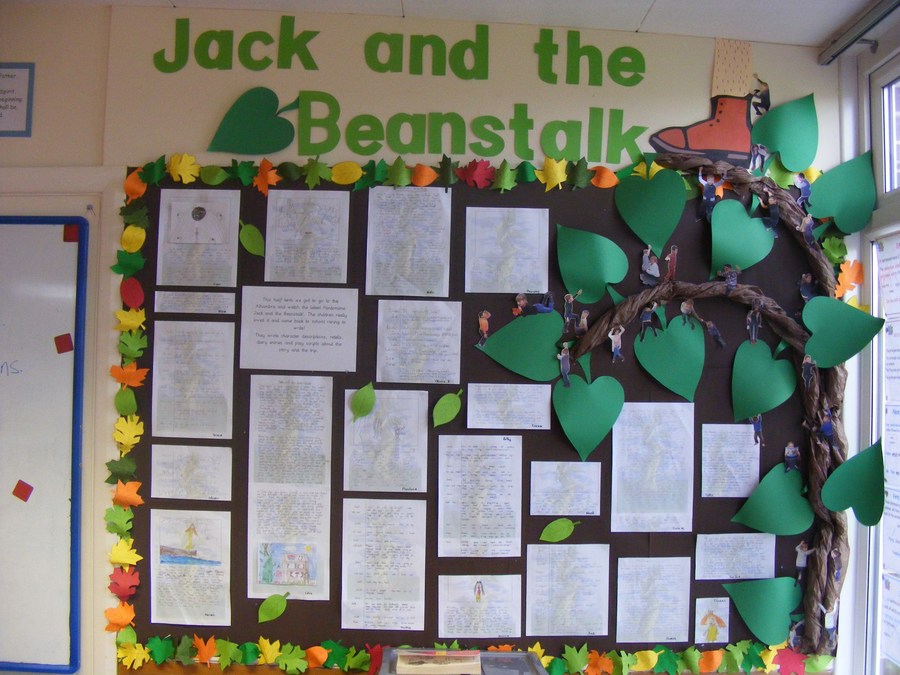 Geography – rivers
The children have enjoyed learning about rivers during the past few weeks. We began by identifying major rivers on each continent then looked at how a river is created and how it changes on its journey to the mouth. We moved onto looking at the different ways people use river, for leisure, work, transport and trade. They learnt how rivers provide us with power in the form of hydroelectricity and water wheel power. Finally, we looked more in depth at the River Nile, how it has determined the landscape of Egypt and how the Egyptian people rely on the river.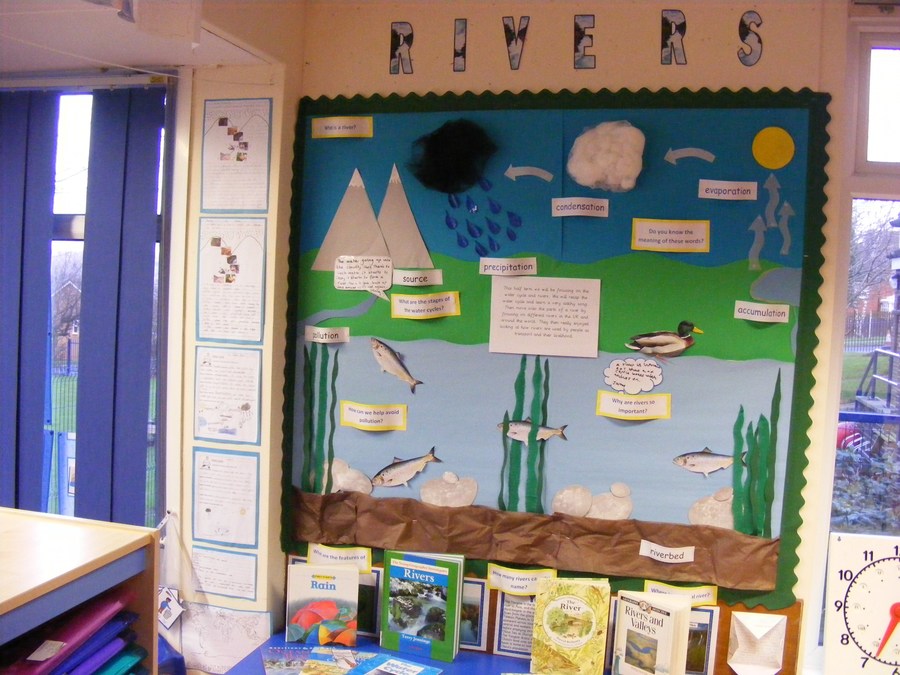 Art – Monet
Our art lessons have been linked to our topic on rivers and water We studied the Impressionist Claude Monets work "Bridge Over A Pond of Waterlilies and used watercolours to create our own version. To make it a 3d work of art, we used art straws to create the bridge.
Finally, as a contrast, we looked at Monet's work on the River Thames and used chalks to create an outline of the London skyline. Using the pastel chalks we blended the colours together to create our finished pieces.
Maths
The last week of term we did lots of work in measuring our bodies. We used a variety of tools: tape measure, sting, cubes, meter sticks and rulers. We measured hair length, hand span, head circumference and lots more. We made a small fact file for display. We concentrated on making sure we were accurate by starting on 0 and holding the utensil straight and tight. We made sure we wrote the correct units of measurement and some even converted from cm-mm and to m. We then compared our height to each other and worked out the difference in height too. Miss Hall is the tallest and JiaJun is the smallest.
Partners